Profile series have soft strips,hard strips,and soft and hard composite strips. Soft strip with a soft, sealing, impact resistance features ; rigid strip has variety of shapes, high strength, is a furniture hardware accessories alternatives; hard composite tape developed by both parties.
The profile series is made by good quality PVC material and precise tooling,It is easy to be sealed and has long usage period,which make it become the good choice of office furniture.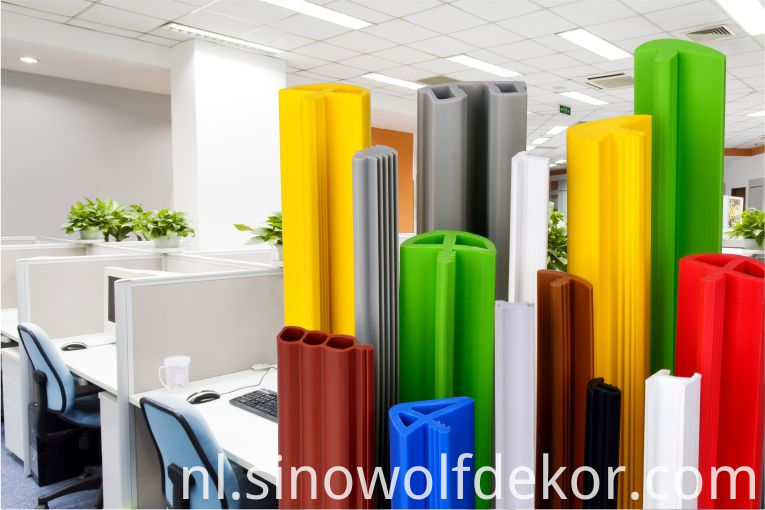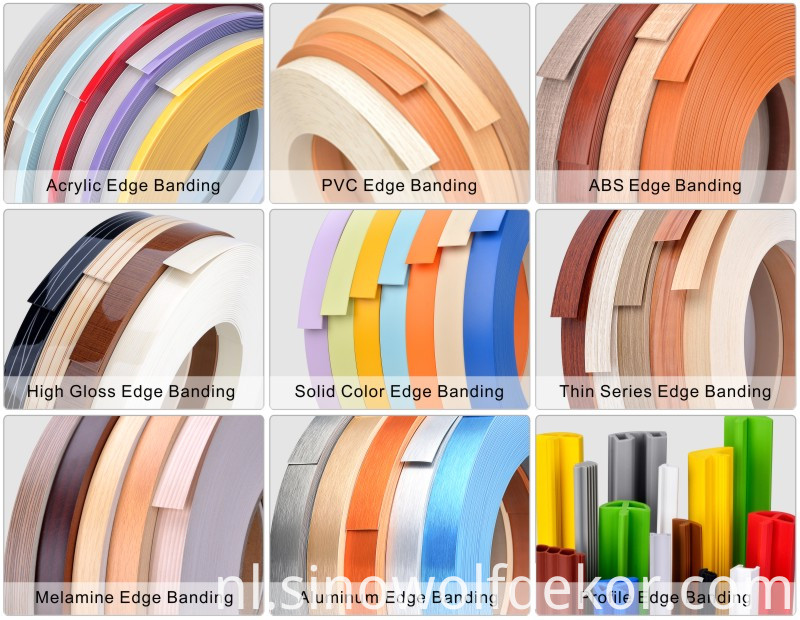 Product usage instruction
1.Storage requirement
The edge banding should be stored in the environment with temperature 20-25℃
The storage period shoule lsss than 6 monthes,Temperature should≤25℃
2. The usage of Hot melt 160-220g/㎡
3. The temperature≥18℃. Avoid draught. Moisture content 7-10%

Product advantage

1. The printing ink imported from Germany.
2. The UV imported from Germany.
3. Ultraviolet rays resistance
4. yellowing resistance(can reach grade4-5)
5.The color won`t become white after trimming.
6. Have good scuff resistance
7. Don`to be deformed
8. Won`t turn to be white when banding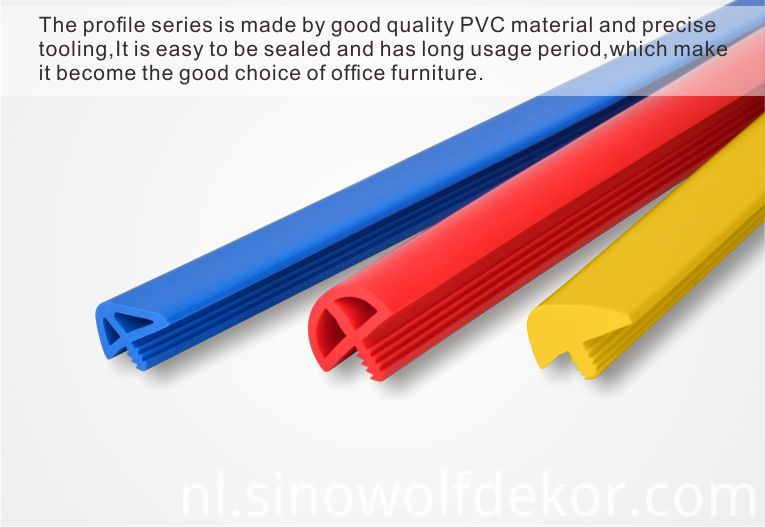 ABS (acrylonitrile butadiene styrene) is an impact resistant,Mechanically and thermally resilient, high quality thermoplastic which is ecologically sound. For over 20 years now, this chlorine-free plastic has bee successfully used in the furniture industry. It is the outstanding application, processing and disposal characteristics, in particular, of ABS that contribute to its extensive impact on the furniture manufacturing market.
PVC (polyvinyl chloride) is today one of the best known and most common plastics. For more than 40 years edgebands for the furniture industry have also been manufactured from this material and have turned out to be very successful due to their outstanding materials characteristics. In particular, it is the excellent processing characteristics of PVC for specific applications that have contributed to its breakthrough in the furniture manufacturing market.
Acrylic (PMMA = polymethyl methacrylate) is a well-established high-grade thermoplastic which, when used in 3D edgebands, sets new technical and aesthetic standards for furniture edgebands. In addition, the transparency of Acrylic1exceeds that of glass.

The color evaluation Laboratory
With rich experience of color matching,Now sinowolf can quickly adjust the color according to customers`re quest,and make perfect match with the board which customer use.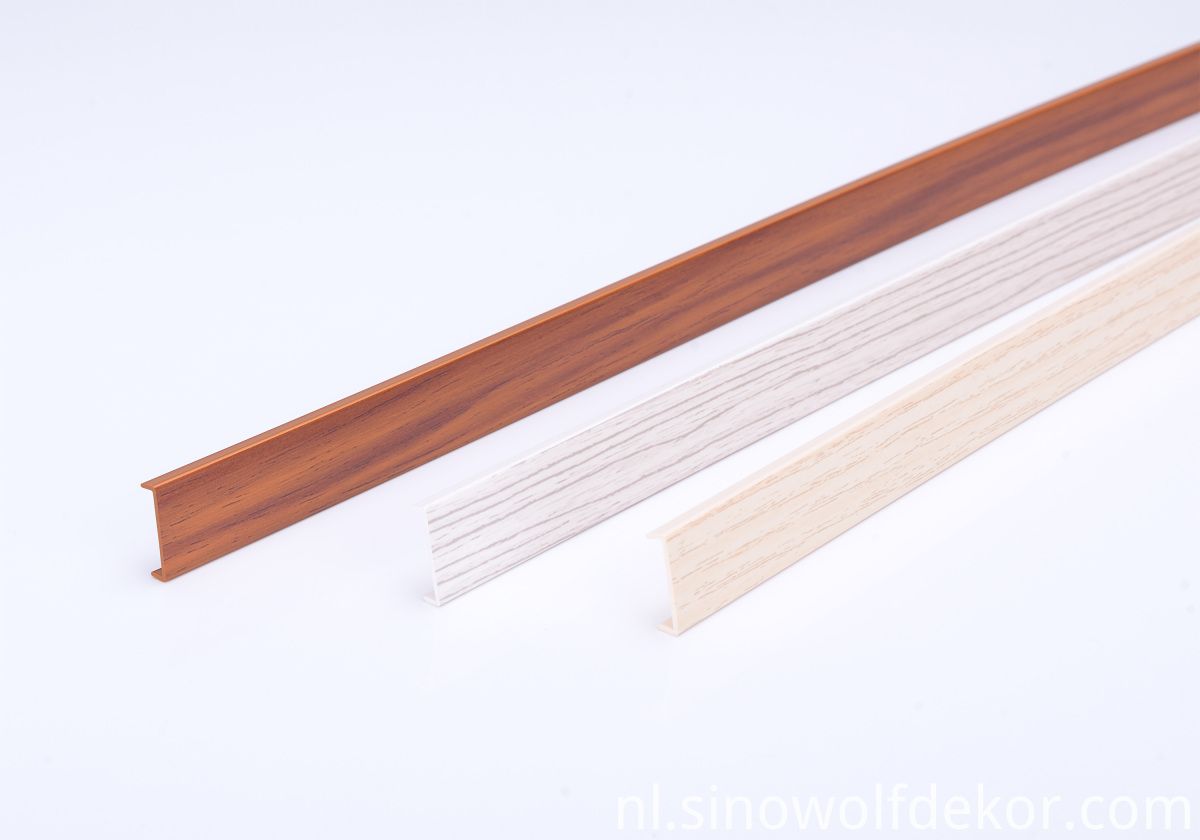 Our advantage
1.Use good quality materials to ensure the best quality.
2.Have good scuff resistance,The UV has stronge adhesion force and not easy to fall off.
3.Flexible, good color consistence, color won't turn to white when bending.
4.Ultraviolet rays resistance,yellowing resistance(can reach grade 4-5)
5.High PVC content ensure the color and quality of the base material,the color won`t become white after trimming.
6.Safty,Environmental friendly,no heavy metal,no lead.Production was passed the California Proposition 65 (USA California 65 standard) test.
The edge banding with water-based ink is more Eco-Friendly ,No toxic smell,It`s beneficial for healthy furniture.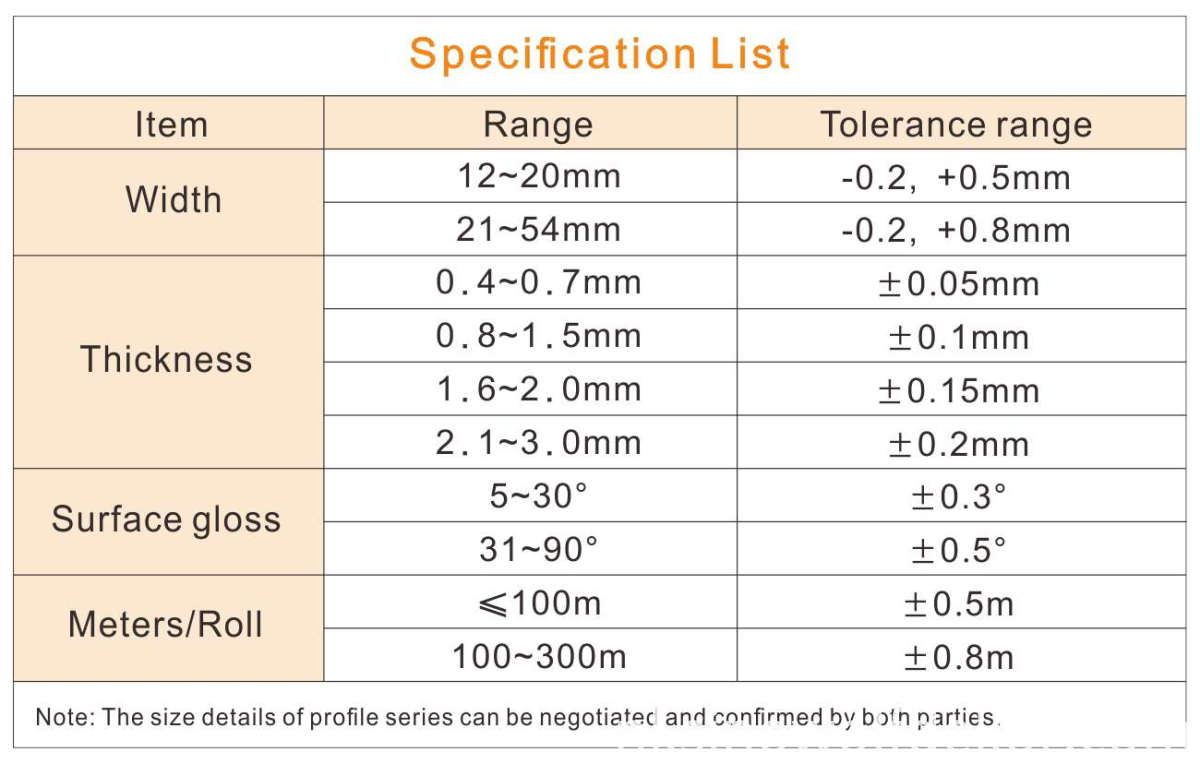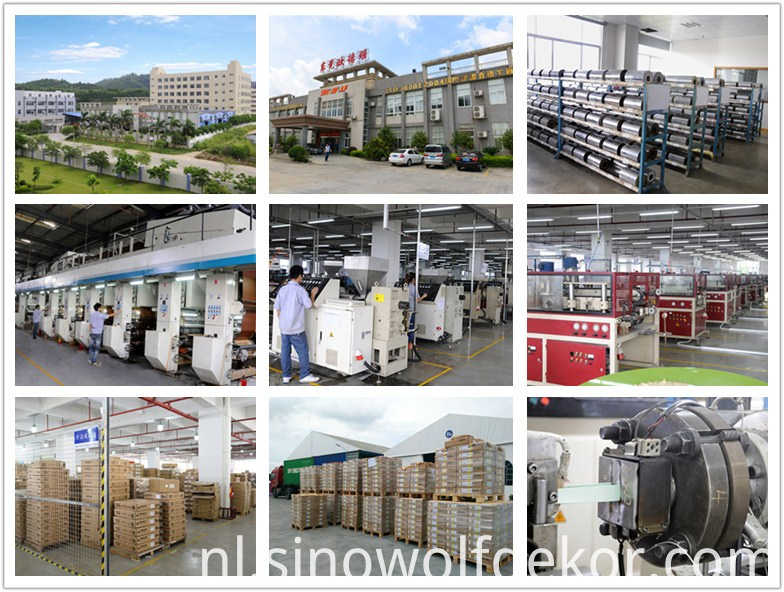 Product Categorie : Profile Edging Banding Series